Greetings to you all in the precious name of Jesus. As we enter this Christmas season we wish you joy and peace.
The changes in Romania are very slow in coming and at every turn a new brick wall is erected but the Word of God is sharper than any two edged sword and using it tears down walls and obstacles.
Earlier in the year Phil and I were able to come home to NZ for a holiday, our first in 7 years and it was such a blessing to catch up with so many of you and I am sorry if we missed you.
Very shortly after arriving home, we were told of the death of my son in law Michael Stimpson. It meant that I had to rush back to NZ to help and support my grandchildren as they struggled with this and the loss of their only surviving parent.
I sincerely thank all of those who supported this trip with finances or I would not have been able to go.
Just before I left for NZ on that trip I sent a letter to one of my Key sponsors in Norway to end the relationship with them because the amount of work that was required took too much of our time away from the things God called us to do. This meant that we had to return our car to them.
So many said we would not be able to survive this break but I can tell you as we stood in faith and prayed so many others came to our rescue. We now have a new vehicle that God funded and no one can take away. This car is committed to see God's will for Romania and for Phil and I to be completed. We just have to pay the taxes and put a tow bar and get a trailer and it is done. Praise the Lord.
We have completed the building of another home for the poor people in Dealului, which took a lot longer than we had planned because of my mistake of paying for it up front. Just so glad it is done and the Barabas family could move in before winter set in.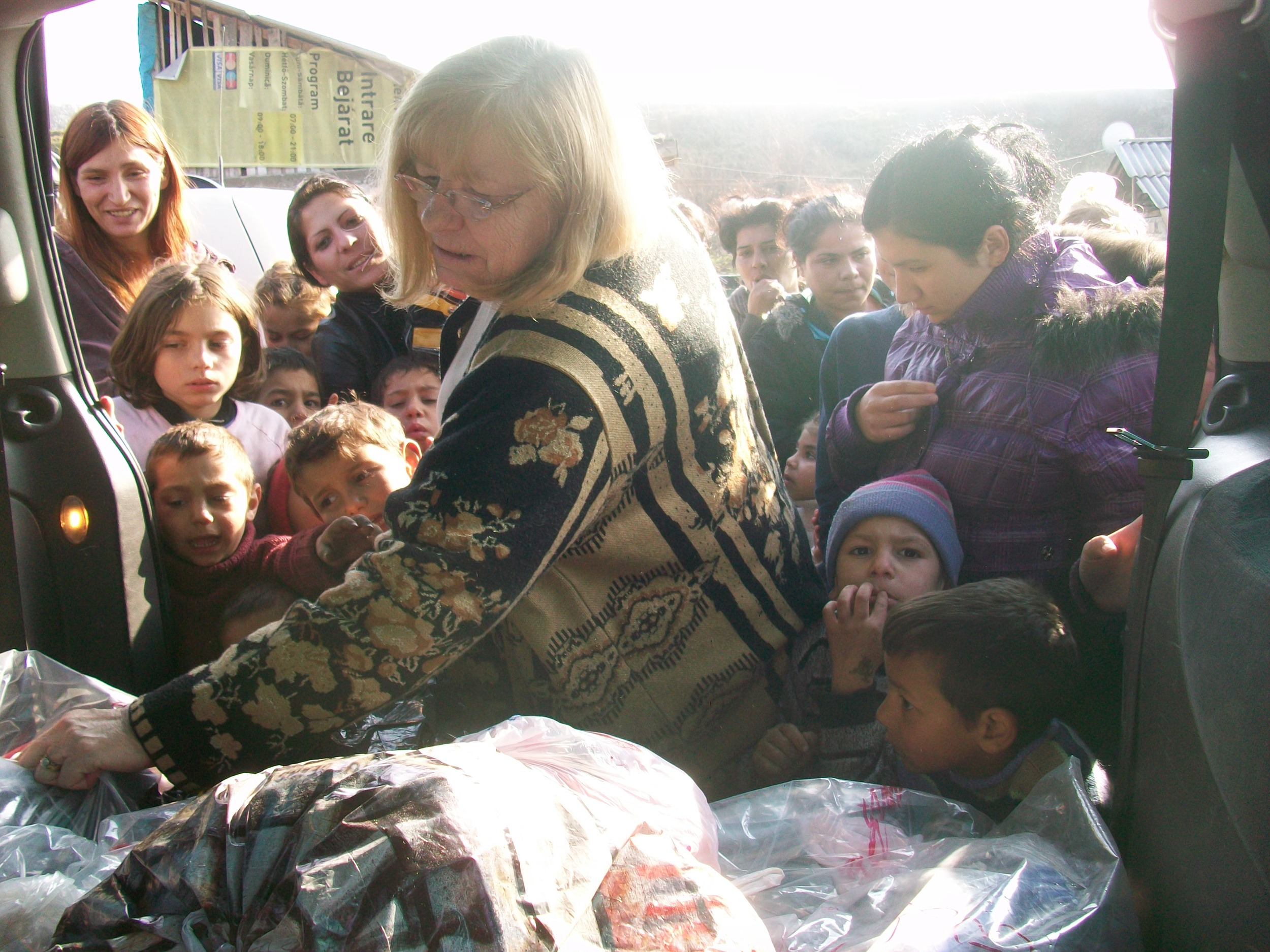 We have done many food and clothing runs to Dealului and Tampa which gave us opportunities to pray and see people give their lives to Jesus, and change their lives forever.
Diana, Eva and Terezia are stiill going strong in their Christian walk as well as their work. They all send their love and prayers to you all.
We are preparing for Christmas with a big dinner planned for Christmas day for about 25 orphans and poor friends. We have Ase coming from Norway tomorrow to give Christmas gifts and food to the village and school in Tampa.
We have many plans for the New years but I will save that for another update.
Please remember that all of you are with us as we walk this land in Jesus name, claiming it for the kingdom. Your support in prayer, love and finances are so gratefully received and prayed over. without you nothing would ever get done here.
So in the mighty name of Jesus we call you all blessed and loved and will continue in prayer for you as we remain your servants in Christ Jesus.
A very wonderful Christmas to you all.
Your missionaries to Romania
April and Phil Lynn